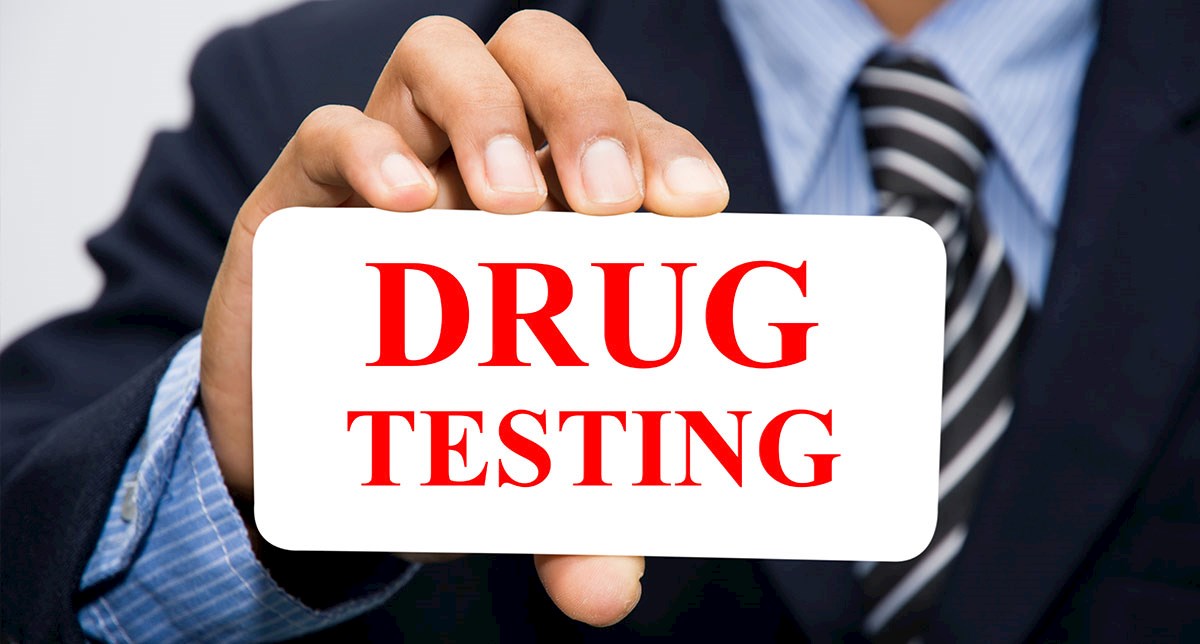 When it comes to legalizing medical cannabis at the state level, the issue is not black and white.
In May of 1981, in unusually rough seas, a US Navy fighter jet was making a nighttime landing on the aircraft carrier USS Nimitz. The landing failed, and the crash resulted in the death of 14 crew members and injury to 40 others on board the carrier. Forensic testing reported the presence of drugs in crew members. This created a series of investigations and recommendations that eventually led to President Ronald Reagan's issuance of Executive Order 12564 in 1986, establishing a drug free federal workplace, this laid the foundation for the establishment of drug testing programs for all federal employees.

Executive Order 12564 mandated a drug free federal workplace in the United States and established the legal and technical basis for the drug testing of federal employees. In the 1990's federally mandated programs were the largest consumers of drug testing services in the country. An entire industry of accredited laboratories, third party administrators. medical review officers and specimen collectors was developed to address the new mandated guidelines. However, today the federal government is no longer the largest drug testing entity. Non-mandated programs eclipsed the federally mandated programs and continued to grow. Non-mandated programs are those that test employees not covered by the Executive Order for industries such as construction, sales, retail, professional services, treatment facilities, schools and the criminal justice systems. There are now more non-mandated employees that are drug tested than federally mandated employees.

If voters agree to legalize cannabis, business leaders and employment experts say employers could find themselves in trouble for asking a job applicant or drug testing. That common pre-work screening could violate an individual's privacy regarding a medical condition. And, for potential employees, deciding whether to comply with drug testing often means a choice between refusing and not getting the job, or agreeing and being labeled as a pot user.

Marijuana legalization could lead to a snarl of legal dilemmas. Many states now have "compassionate use" laws, which allows residents to use marijuana for medical purposes. However, in California, the Supreme Court has held that an employer may refuse to hire an applicant who tests positive for marijuana, even if the drug is legally prescribed for a disability. This could leave employers open to disability discrimination claims, as it happened in the case of Stewart v. Snohomish County PUD No. 1.
Some companies refrain from drug testing altogether, such as Yahoo, which is based in Playa Vista. "Although drug testing is not part of the hiring process, Yahoo has a drug-free workplace policy," company spokeswoman Carolyn Clark says. While Yahoo may not test, there are many companies that do test employees. According to a recent article posted by the Society for Human Resource Management, the world's largest HR professional society, a 2013 report found that "78 percent of respondents overall conduct drug testing on some portion of their workforce. This number jumps dramatically in the transportation industry (98 percent), which has additional regulatory requirements."
Some of the states that have legalized medical or recreational marijuana have specifically addressed workplace drug testing in their statutes. This has implications for future marijuana statutes in other states. For example, several states allowing medical use of marijuana are now requiring an employer to show impairment before taking action against an applicant or employee who tests positive for marijuana. These provisions pose a significant limitation to workplace drug testing programs for marijuana. Showing, or proving impairment may be difficult with (or without) legislative language that addresses it.

In the context of unemployment benefits, under new state marijuana laws, some states have required evidence of "impairment of work performance or evidence that the tested levels of drugs would affect the employee's on-the-job performance" before denying unemployment benefits following job loss after the employee tested positive for the presence of marijuana.

The legal terrain on marijuana, including marijuana testing in the workplace, is rapidly shifting. The controversies associated with marijuana testing are intense and politically charged. The outcome of these controversies cannot be predicted with confidence. The initial introduction of workplace drug testing three decades ago was similarly controversial. Those controversies were settled over time by the courts. Current controversies regarding workplace drug testing, specifically marijuana testing, in time will be settled. Meanwhile it is important for employers to take prudent, legal and affordable steps to protect them from legal challenges by addressing the legally prescribed use drugs with the protections provided to employees by the ADA. Employers should conduct competent legal reviews of their drug-free workplace policies and programs consulting attorneys who are familiar with applicable federal, state and local laws.

If you would like advice on establishing a compliant drug testing program, our professionals at ASN would love to have that conversation with you. Call us at 401-274-9300