"Back to Work RI" Campaign Aims to Create Jobs Amid Pandemic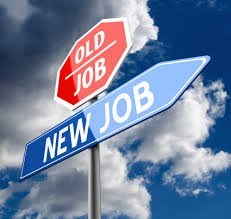 Gov. Gina Raimondo announced a new initiative aimed at helping Rhode Islanders get back to work.
With thousands of Rhode Islanders out of work amid the coronavirus pandemic, Gov. Gina Raimondo announced a new, multi-million-dollar initiative focused on job creation.
As reported in Marketwatch... It took 10 years for the U.S. economy to create 23 million new jobs. It took the coronavirus pandemic just a month to destroy almost as many.
The mind-boggling deluge of layoffs suggests the lost jobs nearly match all the employment gains since the end of the Great Recession from December 2007 to June 2009.
The economy didn't begin adding new jobs until February 2010, eight months after the official end of the last recession. From that point on until February 2020, the U.S. created 23.3 million new jobs.
So: 23.3 million new jobs were created since 2010 — and 22 million jobs have vanished since mid-March.
"In four weeks, all of the job gains from the decade-long recovery following the Great Recession have been erased," said senior economist Daniel Zhao of Glassdoor.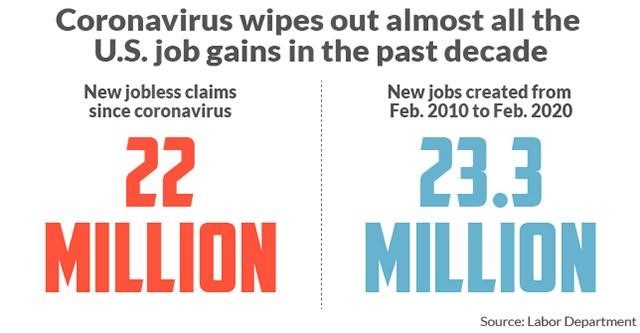 In light of this, the State of Rhode Island is attempting to be proactive, and not just reactive with their new program.
The program, called Back to Work RI will use $45 million in federal CARES Act funding to help support the state's economic recovery.
"Getting Rhode Islanders back to work doesn't mean returning to the old way of doing business," Gov. Gina Raimondo said. "We need to give Rhode Islanders the skills and support they need to succeed in the new economy while building pathways to good jobs for people who have traditionally faced barriers to employment. If we embrace this opportunity and supercharge the collaborative approach to job training that has helped us rebound over the past six years, Rhode Island's economy will be stronger, more equal, and more resilient than ever before."
The governor officially launched the initiative with Mike Grey, the chair of the Governor's Workforce Board, in a livestreamed event on Facebook.
Throughout the pandemic, Raimondo has urged the need to move forward, changing the way the state does business to move forward with the times. Industries such as brick-and-mortar retail, already struggling, were hit hard by the pandemic. Two-thirds of the unemployment claims filed in Rhode Island were for jobs that paid $20 per hour of less, while one-third came just from food, hospitality and retail.
"Back to Work RI prioritizes serving Unemployment Insurance claimants and other traditionally underserved Rhode Island communities, opening new doors for those who need it most and ensuring that Rhode Island's economic comeback leaves no one behind," Raimondo's office said in the announcement.
The initiative partners with several private corporations, including Amgen, Bank of America, Care New England, CVS Health, General Dynamics Electric Boat, IGT, Infosys, Laborers' International Union of North America, Lifespan, Microsoft, Raytheon Technologies, Salesforce, Service Employees International Union and Twitter, who pledged to open opportunities to Rhode Islanders through the program's public-private partnership.
All program participants will be partnered with a career coach, who will provide personalized job counseling and other supports such as financial coaching, language support, child care and technology access.
The initiative seeks to create an alternative to the traditional need for a college degree, offering nontraditional job candidates opportunities to break into new industries through several pathways.
"Employers of all sizes will create immediate roles for Rhode Islanders, focusing on higher-paying, sustainable jobs in sectors such as healthcare, financial services and IT," the announcement continued. "Every participating employer will sign a pledge to open opportunities to Rhode Islanders through the public-private partnership of Back to Work RI. This approach moves Rhode Island beyond the old ways of 'train and pray' to a new paradigm — train, support, and hire."